Don't panic if you have lost your Samsung phone. This article will help you to find out. Smartphones have become an integral part our daily lives. The use of mobile phones is a fundamental part of our daily lives. They are not only our main source of communication with the outside world, but also store a lot of sensitive data. How we respond to different situations in our web logs.
Rent adverts and click events can be accessed via smartphones. We also have sensitive data stored in the media we capture and store. All our contact information, bank details, messages and emails are stored in these files, which should also be kept confidential. It's safe to say that the cost of data stored in smartphones is higher than the actual smartphone.
Because we understand the importance of our smartphones, it is no surprise that losing one can be a major problem. Many independent developers and organizations have created apps to help locate a lost phone. These apps require root access to the phone and are therefore not widely available due to privacy concerns. Many smartphone companies have developed remote-recovery software that allows for the recovery of lost devices. Samsung's Find My Mobile feature for Galaxy phones is one example of such an initiative. How does this feature work? How do we activate the feature to recover stolen devices? This feature will allow us to remotely control our devices. These are just a few of the questions we'll be answering. Find My Mobile Samsung.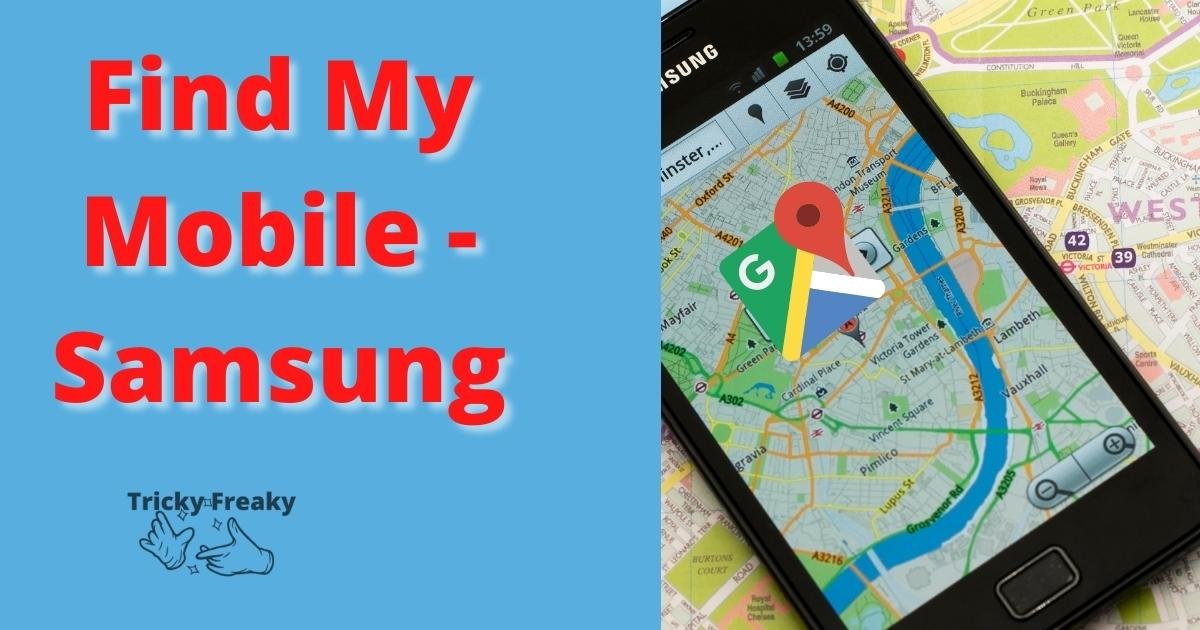 What's Find My Mobile in Samsung?
Samsung's in-built Find My Mobile feature allows you to pinpoint the exact location of your registered Galaxy devices. This feature must be activated via your Samsung accounts. This activates a variety of functions that you can use whenever your phone gets lost. You have the option to unlock your phone from a remote place. This could be useful in the event that you forget your password, which locks the device. You will be able to access your device's settings if it is lost or isn't in your immediate vicinity. You can also send live location. This allows you to choose to send live location when your battery level drops below a specific level. This would be a wise choice in terms of personal safety, especially if one is traveling at unusual times.
Offline finding is another option you have in the Find My Mobile feature. This will allow you to locate your phone even if your mobile doesn't have internet access. This is useful in the event that your mobile device isn't connected to the internet or your data plan has ended.
You can use this feature online to get your device back if your device is stolen again. Samsung's Find My Mobile feature is a game-changer for all. This feature will allow you to find your device quickly and also save your data from theft with the many security options. Let's see how we can use this feature on our Samsung devices.
How do I activate Find My Mobile?
To enjoy all the features of Find My Mobile, you must enable it first on your Samsung Galaxy. You can access the internet to control your device once it is enabled. You can track your location, control your phone and even delete all data stored on it. Follow these steps to enable Find My Mobile on your device.
Go to your Options and select the Security option.
This will take you to the Find my Mobile section.
Toggle on the Find My Mobile function. This will prompt to log into your Samsung account.
You will need to create a Samsung account if you don't have one. Go to Settings >Accounts and Backup > Manage accounts.
After creating your Samsung account, you can turn on the Find My Mobile feature on your Galaxy.
The feature can be turned on once you have selected the options that you want to toggle between. These options include Remote Lock, Send Last Location and Offline Finding. These functions are already known.
You can enable the custom options according to your requirements and you are good to go!
You should feel secure now that the Find My Mobile feature has been enabled on your Galaxy smartphone. You can either locate your device again or erase it from your phone so there are no data theft or manipulation.
Track your phone when it's lost
If you have lost your phone, it is possible that someone has stolen it. You could have lost your phone somewhere, but can't find it again. Or someone may have stolen it. You can use the Find My Mobile feature to solve both of these problems. Let's get going!
Ring Your Mobile
Your device will ring at maximum volume for 1 min. The ringing will occur regardless of whether your device is in silent or vibrating mode. This feature is useful if your mobile is lost or stolen and you don't have any other way to call it. These are the steps to use this feature:
Go to Samsung's Find My Mobile Page.
You will be asked to Log In To Your Samsung Account.
Log Into your Samsung account
After logging in, you'll see all details about your Galaxy device including its exact location and last active time.
In the remote-management menu, click on the Ring option.
You will see a confirmation pop-up. Click on Start.
After you click, your device will begin ringing . You can now locate your device quickly.
Track your device
This is the feature you will need if your device has been taken. This will allow you to view your device's current location, which will be updated approximately every 15 minutes. Follow these steps to activate this feature:
After you log in to the Samsung's Find My Mobile Page, click on Track location on the left panel.
Click Start. This will automatically update your location after every 15 min.
You will be able access your device by following the location.
How can you remotely secure your mobile device?
You can also remotely control your device using the Find My Mobile feature. There are two additional methods that can protect your data and prevent them from being altered. Let's find out how they can be used.
Lock Your Device
This feature lets you lock your phone even if you are unable to physically access it. It will also block sensitive applications like Samsung Pay and disable biometrics if they are available. In case of an emergency, it will display your custom emergency number on the lock screen. This allows people to contact you in case they find your phone. This is a very useful feature, so let's take a look at how to activate it.
After you log in to the Samsung's Find My Mobile Page, click on the lock option from the remote-management panel.
Click Next on the confirmation popup.
You can lock your device by entering a temporary 4-digit PIN.
You can also create a custom Emergency Contact Number and a message to go with it.
After entering all required information, click Lock.
The emergency number and message will be displayed on the lock screen.
Delete your Data
You can also choose to delete all data from your mobile device in order to make it safer. This ensures that no sensitive information can be accessed or modified by the person who stole your mobile. This feature can erase all of your bank information, email addresses, and contacts from your device's memory. This feature can be activated by following the steps:
After you log in to Samsung's Find My Mobile page click on the Erasure Data option from the remote-management panel.
You will receive a security code. Enter the code, and click Verify.
To confirm data deletion, a confirmation popup will be displayed. Click Erase to confirm.
After that, Factory reset will be applied on your device. All data will be deleted.
Note – Before you erase your data, make sure to create a backup. In the next section, we will discuss how to do it remotely.
How can you manage your mobile from anywhere?
You would be wrong to think that the Find My Mobile feature was finished with all its functions. This feature allows you to remotely manage your device. It tracks your device and allows you to lock or erase all data. Access your most recent calls and messages, make a backup, erase your data permanently, and much more. Let's take a look at these options.
Access calls and messages
After you log in to the Samsung's Find My Mobile webpage, click the Retrieve calls/messages button in the remote management panel.
You will receive a security code. Enter the code, and click Verify.
To confirm, click on Retrieve to open a confirmation popup.
Now you can see all of your 50 most recent calls and messages, and even take up important messages or calls on your own.
Create Backup
After you log in to Samsung's Find My Mobile Page, click on Backup option from the remote-management panel.
Select what data do you need to back up, and then click Backup.
Check the "I agree" option in the pop-up and click on Backup.
Your data will now be stored in the Samsung Cloud, which you can access via your Samsung account later.
Enable Power Saving Mode
After you log in to the Samsung's Find My Mobile webpage, click the Extend battery life option from the remote-management panel.
Click on the Extend option.
This will activate the maximum power-saving mode of your device. You won't have the ability to backup your device data while this is on.
Read Also: Android Factory Reset
Set Guardians
After you log in to the Samsung's Find My Mobile webpage, click on Set Guardiansoption from the remote-management panel.
Click on Accept to review the terms and conditions.
Click on the option to "Add new Guardian". Enter their Samsung Account. Click on to verify.
You can choose between Always or Custom for the duration of guardians. Add the appropriate start and ending dates to the custom option.
You have now added a guardian to your device who can also access it remotely
Conclusion
This article focuses on the brilliant Find My Mobile feature by Samsung for its Galaxy phones. The feature allows users to find their device and gives them remote control. It locks the device and erases all data. This is a great step in the right direction for data and privacy. You only need to register through your Samsung account and select your preferred settings.
Don't worry about losing your phone or remembering its location. Log in to your Samsung account via the official website to access your Galaxy device. We hope this article has been of great assistance to you. It will also provide clarity on how to access all of the functions of this feature.