Unless you are in a forest or remote location, "no service" displayed on your iPhone makes no sense and can be frustrating. Not being able to receive calls, text, or use mobile data in this well digitally connected world can be a nightmare. Your iPhone saying "no service" means a couple of things. From carrier settings to software or hardware issues, or even might be simple as a configuration error. But don't be worried, in this article we have addressed the same with some steps you can do to analyze the error and hopefully solve it.
Although you have the option of using these services like calling, texting and internet over a wifi connection, having your mobile network disabled can be quite challenging. Before going through the various steps, it is important to make sure you are using your device in a network coverage location for your respective SIM card carrier. To check this, you can check the signal bars in the top right corner of your iPhone. If your device shows one or more bars at any other location but does not show them in your current location, your device is fine. Your location might be of poor network coverage.
What might have gone wrong?
With network coverage out of the equation, there are only a few reasons why your iPhone says no service. It could be a damaged or misplaced SIM card, a software bug, misconfigured configuration, any hardware issue, or an iOS upgrade. You can also validate the carrier situation with your SIM card by calling carrier customer care to ensure your account is still active.
It is noted that there have been several issues posted by iPhone model 7 users about the "No Service" error. Phones of these accused errors were manufactured around 2016 and 2018. They were complained to have displayed " No service " after a few days from purchase.
Fortunately, there are a few steps you can take to try to figure out the issue. While you try to figure out the error, you can connect your device to any nearest WiFi to ensure this issue does not affect your productivity in any way. Because, other than phone calls, other features like messages, emails, social media apps, and other network-connected applications might not be working properly. Let's begin troubleshooting the issue by trying out the easiest and most likely scenarios first.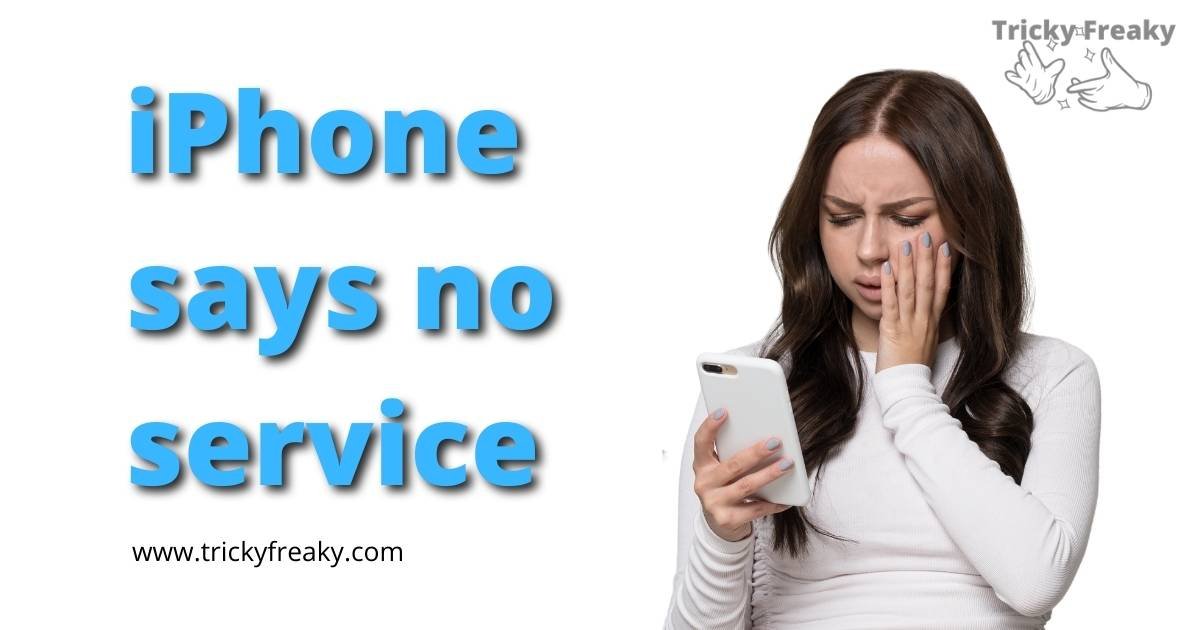 Older iPhone model?
Unfortunately, older iPhone models that do not support 3G or the latest may face these issues and could only be recommended to upgrade to newer models. You can check if your iPhone model supports 3G by going over to Apple's website.
Checking whether your device is in Airplane mode
Airplane mode enabled in your device can affect your device's network service. You can check this in the top right of your iPhone's screen. If you have an airplane logo, you can disable it from your control center. To do this, wipe down the screen from the top right or left part of your display. You can also do the same from the Settings App.
Have you had any recent iOS updates?
Usually, after an iOS update, the iPhone configures the new settings automatically. Therefore consider giving it some time to settle. But your issue prevails for a longer duration, so you could try a few methods.
Toggling between cellular data.
Toggling between Airplane mode.
Restarting your device.
Check your date and time settings.
Changing Voice and Data.
Carrier settings update.
SIM card fixes.
Resetting network settings.
All these methods have been discussed in detail in this article.
Toggling between cellular data
This method of toggling off and on your cellular data works in many cases, especially when you are on the edge of a service area and waiting to get your network service. To do this, locate mobile data on your phone, either from the control panel or settings. If this bar is green, it's enabled, and if it's grey it's disabled. Turn this toggle off and then on, and surprisingly this can solve your issue.
Kindly note a point if you are an international traveler. You will need to enable international roaming on your device. You can do this by tapping on mobile data options and enabling them.
Toggling between Airplane mode
You can try the same procedure as that of cellular data with your Airplane mode. You can disable and then enable it after a few seconds, either from the control center or from settings. It is represented by a plane icon, if it's yellow, it is enabled and if it's greyed out, it's disabled.
Make sure about the network coverage
Other than being in forests and remote locations, you can also be of no signal if you're using your device inside buildings, undergrounds, or no-signal zones. There are secured buildings equipped with jammers that could affect your network service.
Tips to encounter dead zones
There are very few tricks to deal with dead zones. A signal booster is the most preferred choice. Or try out different spots in your current location to find any spots with notable network coverage.
Turning on Wi-Fi calling
Have issues with making calls with cellular data? For that, you'll have the option to enable Wi-Fi calling on your iPhone. You will need a Wi-Fi connection, which could be available even at poor network locations. You can try signal boosters to boost this signal too.
Restarting your device
Another easy fix method you can try out is initiating a device restart. There aren't obvious reasons behind this but hey, it's a small effort and it sometimes works too! This might be due to refreshing the RAM of your device, resulting in any misconfiguration fixes.
Press down the power button and either of the volume up/down > a power off slider appears > slide to power off. > wait till the phone turns off > press and hold down the power button till the apple logo appears. > enter the password and try the app again.
Checking date and time settings
Sometimes, little details like ensuring your date and time settings could go a long way in fixing your iPhone. If your date and time are set in different time zones, it may end in your iPhone saying no service. I would recommend enabling "Set automatically" to eradicate the need to check this every often.
Go over to settings > General > Date & Time > Set automatically.
Changing Voice and Data
This is another simple method you can try which would not take more than a few seconds off of your time.
Settings > Cellular > Cellular data option > Voice & Data.
Here, if you have been using 4G, try for signals after changing it to 3G and vice versa.
Carrier settings update
There can be a possibility of your service getting affected by any new updates installed on the phone lately. Network carriers release new updates which can distort the device connectivity to the cellular network. There are also a variety of cellular data settings on your device. Which when present in any misconfigurations can affect your device's connectivity.
Usually, any changes in carrier settings are carried out by the device but could be missed sometimes by update prompts or while installing a new SIM card. This could be simply any settings enabled or disabled by accident.
You can ensure the case of newly available carrier updates by over to Settings > General > About > Menu. And there aren't any particular pop-ups or messages, your carrier settings are just fine. But if you find any pop-ups, you may need to update your carrier settings. You can also scroll down and see what is displayed next to "Menu". Which would display your current version and then could be used to confirm with your carrier.
You can also try the following steps:
Disclaimer: Cellular settings differ with carriers. Try these couple of steps to try to solve the issue.
Settings > Cellular > Make sure data is switched on.
Try switching it off and then on again.
Settings > Data options > Roaming > Voice Roaming is turned on.
Disclaimer: If you are traveling internationally from the US, it's recommended to turn off voice roaming.
Settings > Carriers > Turn off automatic carrier selection.
SIM card fixes
A SIM card is the most essential component which connects your iPhone to the cellular network. Any error associated with the SIM card can cause your iPhone to say no service. There can only be a few possibilities with physical SIM errors. This would involve a damaged SIM card or a misaligned one. To check, you can take out the SIM using the tool and check the condition of your SIM card. If you can notice any damages, you can contact your carrier for a replacement.
You can also check if it's aligned properly inside the SIM tray. If not, make the necessary adjustments. You could clean it by blowing on it and also using a cotton cloth. If you have transferred your SIM from another device or your older generation iPhone, do check if it's compatible with your current iPhone model. If not, contact your carrier/network provider.
iOS Update
Making sure your iPhone is up to date is an essential requirement for proper functioning. You can check whether you are running the newest available version of iOS. To check this, go over to settings > General > Software update. You should download and install if any newer updates are available. This could contain new software updates and fixes for different bugs. It's always recommended to enable auto-download for future timely updates.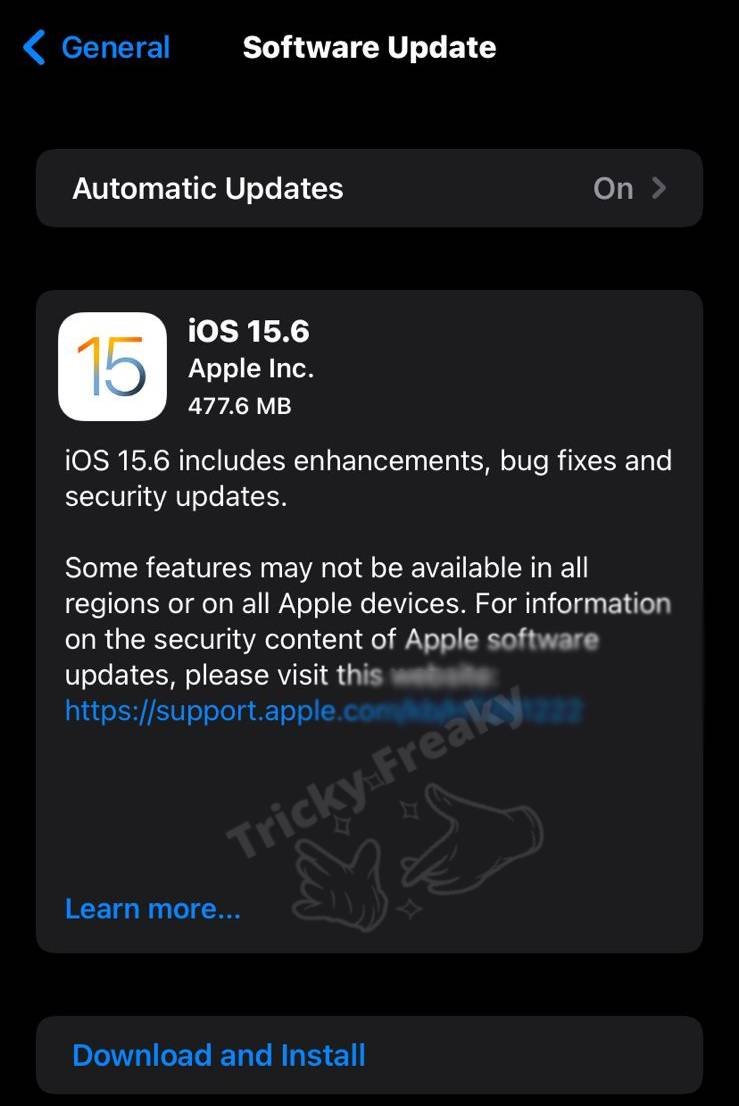 It has been also noted that there were a couple of complaints regarding an iOS 8 update, related to the same "No service" issue. Although long resolved, regular updates are essential to ensure these fixes are updates on your iPhone.
Resetting network settings
If still, your iPhone says no service, it might be due to any misconfigurations or corruptions in your iPhone settings. One recommended solution to solve this issue would be to reset your device. Resetting your iPhone to factory settings means, setting it back to the factory conditions, ie setting configurations when purchased. Resetting it to factory defaults may solve the cellular and Wi-Fi-related errors in your device. Note that this would disconnect you from all your Wi-Fi connections and "forgets" them, therefore you should connect them again. This also goes for your VPN configuration, if you use one.
For iOS 15 : Settings > General > Transfer or reset iPhone > Reset > Reset network settings.
For iOS 14 : Settings > General > Reset > Reset Network Settings.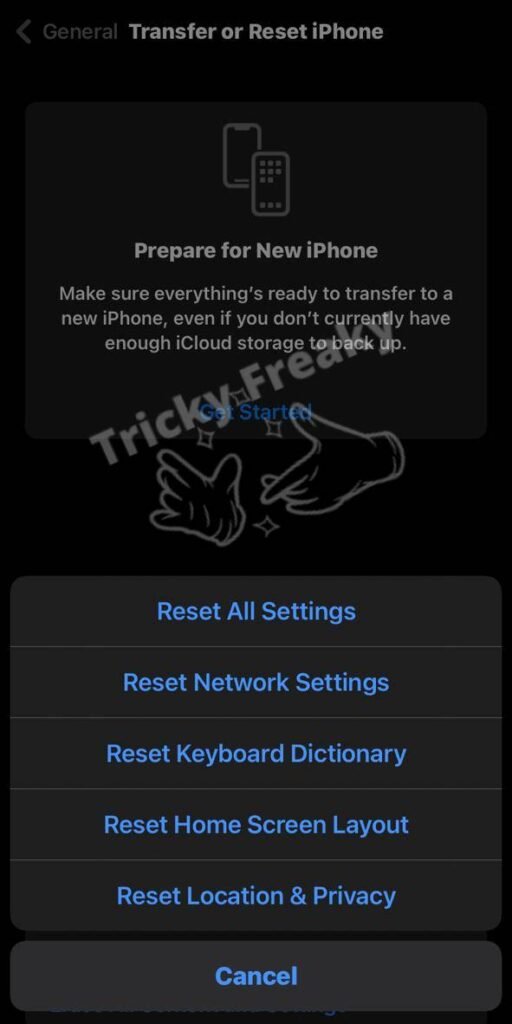 Checking for water damages
Was your iPhone exposed to water before it displayed the "No service" issue? If yes, it makes sense that it might be due to water damage. They won't be visible but might be internal hardware damage. Apple cannot repair your water-damaged phone due to their policy but could replace them. If you are covered under AppleCare+, the costs for this would be bearable. Else you can consider getting help from trusted third-party iPhone repairing services.
Checking with your carrier
Even after trying all the given fixes, still your iPhone says no service? It might be a good choice to contact your carrier or network provider. There are a few issues they could look into regarding this issue. These include enquiring about your account, its status ( active or not ), your network plan, any local outages, is your device blocked from sending/receiving data, etc. 
There are cases of carriers canceling customer accounts for various reasons. Like late payments, expired plans or SIM cards, suspected fraudulent activities, etc. The simple solution is to make a call to your carrier. And if it's an issue with a specific carrier in your locality, you can consider changing your network provider for good. There are also a few special activation codes from carriers that can solve "No service" errors. These codes change at times and their customer care can help or guide you with this situation.
Conclusion
Even after trying out the various listed methods and try-outs, still your iPhone says no service? You should then consider contacting Apple. Having your phone disconnected from the network can be very frustrating. Hence you can contact AppleCare at the earliest and maybe they can sort it out or ask you to bring your phone to the nearest service center and get looked at by an authorized iPhone technician. Or try the cheaper alternative of taking to a third-party iPhone repair service. But make sure to pick a trusted service provider for your phone's safety and your privacy.
FAQs
How to fix water damage issues
Apple does not service water-damaged iPhones. Although users with Applecare+ have the option of replacing their device. This would be of bearable cost relative to the cost it would take to repair the hardware damages. If you are not covered by this program, you can consider third-party iPhone repair tools & services near you. Make sure to look for trusted ones.
My iPhone would not download and install the latest updates
This would be due to insufficient storage in your iPhone. You can clear some space either manually or by enabling "Offload unused app" from settings > General > Storage. This might also be due to the poor network for downloading the update. Rarely, older iPhone models are not compatible with newer iOS versions and hence installation of the same won't be possible.
Should I enable voice roaming when I'm traveling internationally?
Yes, while on international locations traveling from the States, you must turn on voice roaming. or you might end up paying huge phone bills according to the respective countries' data prices. You can do this by going over to Settings > Cellular > Cellular data options > Roaming > Enable voice roaming.