Hello Everyone, I hope that all of you are well and well. Again I am finding a common problem regarding the No caller ID iPhone in most of the cases then I decided to come up with a good solution for it. I also got an unknown call through a called id and I am frustrated after that call and so, I decided not to pick up the call. I assume that many of you can relate to this. A call that does not have any caller id and tries to call you for any fraud worries is kind of frustrating as well. Repeated calls with No caller id number are too uncomfortable. Generally, People ignore this type of call but in actuality, they are fake calls generated by software with the intention of doing fraud. 
This is the worst problem anyone can face because we don't know who is calling us and for what purpose. It is considered fraud in most cases, their motive is to frustrate the person from the call and to gather some valuable information from him. This also has a solution where you can find out the person calling and unmask the blocked number, address, or even name. Be ready to find out this Uncaller number by using some best available methods. So, many websites are available that you can use. Popular apps like Trapcall can be a good use to find out the person who is calling you with a no-caller id.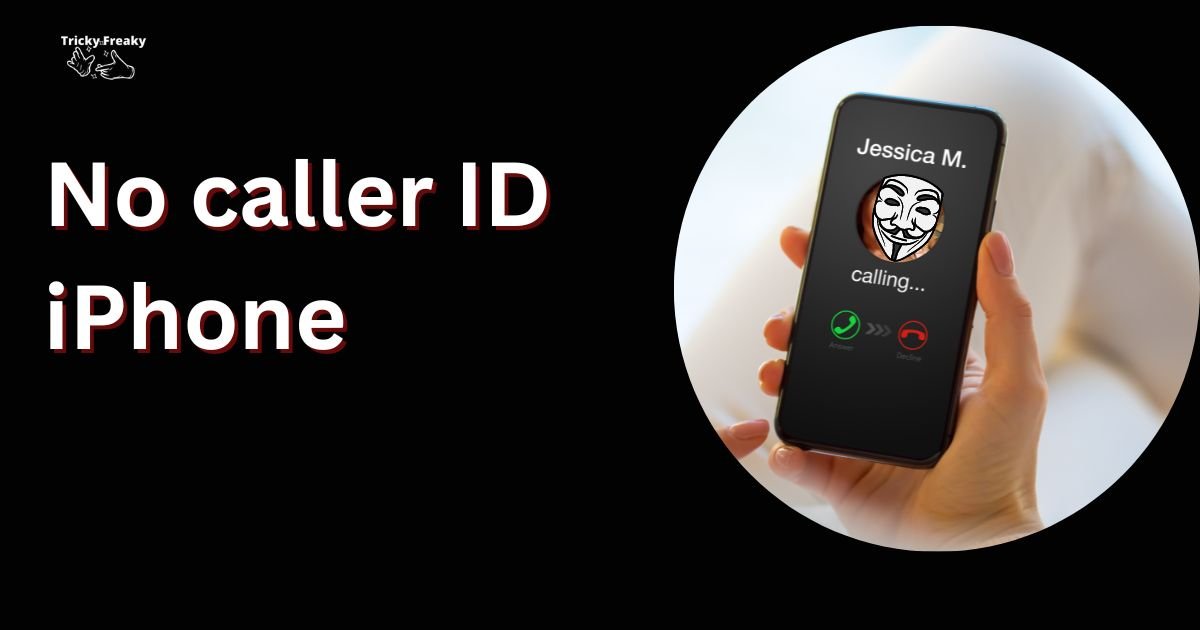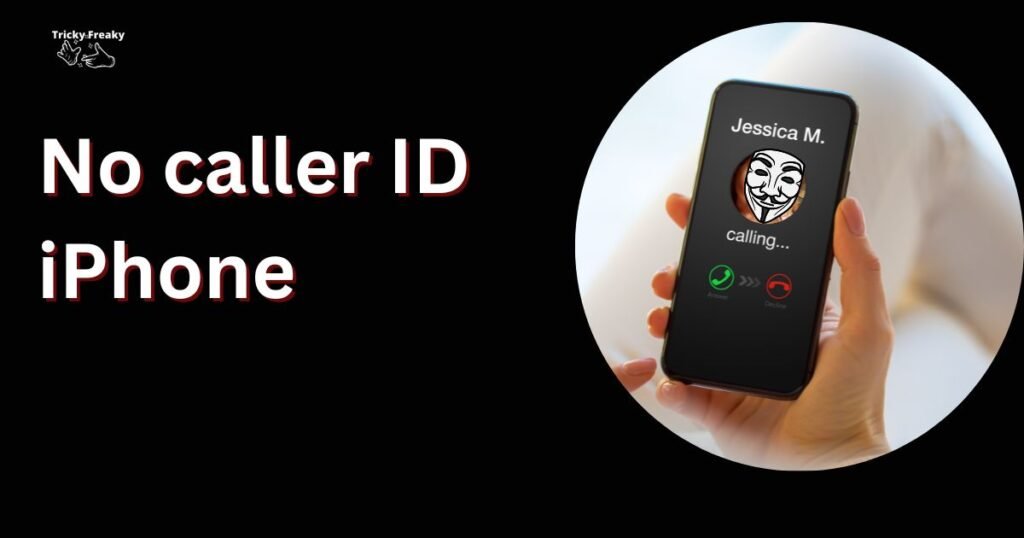 Although there is little difference in no caller or unknown number, we can assume both as the same thing. Let us see the solution to this in the next paragraph. Follow me to find out about it. Let's find out about no caller id iPhone
What do you understand by No Caller id?
No caller id is about a general phone call for identifying information from it, Even some called it a blocked call or hidden call. When someone calls you with no caller id then on the screen you will not find any particular number, it will just show no caller id on it. Different phones have different names. This is used because when a person is calling you with this, it usually doesn't want to be highlighted or not to be tracked. Companies like telemarketing and some agencies used this called id to gather information or to sell something illegally. Always remember that it is an illegal activity to harass people. They will call us continuously because there is no way to block it without a third-party android or iOS app.
How can you Block No caller id calls on your iPhone?
Numerous solutions are available regarding this problem but particularly I found an app called Trap call and have done some research about it. One of the best apps to remove this problem.
An app called Trapcall is a reliable way to block the no-caller id number. A report shows that they have found and blocked more than tens of thousands of users through this app. You can download this app from AppStore on your iPhone. App info is below
Track the Number, location, and name
Even Block or unblock the number
This app has different and useful features that you can look for and use to find that person that is troubling you through the calls. It has a paid and free version, it's on you to take the paid version. I can just recommend you use the paid version because it ensures security, that your data will not be leaked to any third-party server or agencies. So, Many other ways are also to block the calls but I preferred this because I have tested this method several times and the result is good as always.
Ways to Block unwanted calls on iPhone?
Not only the apps but your iPhone device also have the features to block unwanted calls. Many of us prefer apps, instead of settings. However, your device's settings are more authentic in terms of security. Multiple devices have features that allow you to secure numbers without a caller id. Not only in iPhone but these features are also available on Android.
Block calls on your device
Apple iPhone has the ability to block No number calls. Let me allow it to show you how to block this in your settings. Go to settings and click on it then scroll down to the Phone button and tap it again, scroll and find the Silence Unknown caller option in the device.
Now all the calls that do not have caller id will automatically block the device. Next time it will not bother you again. Till this setting is on you don't have to worry at all.
Find unwanted calls through a particular method
A method called as *57 or can call it a number. This is a secret number that can help you in blocking a number. Let us find out about this method. Even you can even use it instantly after receiving an incoming call like this. This is a very-very useful method if you don't want to use an app or setting. Type this number in your cell phone *57 and immediately it will send information to your service provider and it will track it for you and find the person who is responsible for this.
Contact Service provider
Try to find your Sim service provider and contact them regarding this no-caller id. Contact the customer service agent first and he will guide you. The service provider has every detail of your call and it will be easy to find that particular number. A company has a special team for this thing and they will do it for their customer. To solve the issue of no caller id iPhone, contact your service provider
After trying everything, if nothing works then police authorities can help you. Go to your nearby police station and file a complaint. Cybercrime is a branch that deals with this kind of stuff. After filing the statement they will find the person behind the call. Authorities use advanced VoIP techniques and location routing numbers to track the phone. However, this method is very helpful because you get the result fast. Even calling, again and again, a particular person with a no caller id is said to be a crime.
How to use the caller ID app?
Will Explain some of the apps for you to understand how you can use them. First, download the trap call on your iPhone. After installing create a free account on it by giving some details. Once we are done with this then open the trap call app and give the necessary permission and submit it. Now you will see many options on it. So, for your understanding give some important features recommended to this app to enable it on your device as well. Let us see the features of it
Unmasked the number of blocked calls
Blacklist, automatic spam
Person Contact info
Voice email feature
Customer support
What do you mean by Unmask a caller?
Masked phone numbers are referred to as Proxy numbers that are used to hide a private phone number so that they can use it for making any fraud call. Now you know about it but how to unmask this number or find who is calling you with this number? Let me share with you something that you can find by yourself. We will use some of the apps to find out about these numbers. I will use a popular app known as Trapcall, it can be used on iOS and android both. These 3rd party apps are very useful in finding a number. Install the app through your app store and sign up for it then it will guide you to unmask a particular number.
Difference between Caller ID vs Unknow caller
I know many of you are thingking that, this is the same objective but you have misunderstood it. It has a slight difference between both. No caller ID refers to a person that is hiding his mobile number by using some type of software or a function of its device.
On the other hand, an unknown caller usually refers to a person who is not on our contact list and can be referred to as an unknown call or even when you receive a call from a telecommunication company that interprets the number from their end. no caller id iPhone Conclusion below
Conclusion
This article will help you with the no caller id solution. Everything that you need to know about is already in this article. Now you about everything about different answers which we can use. I talked about a popular app known as Trap call that definitely can help you with the solution. A person knowingly calls you with an unknown or masked number. However, not all the calls will trouble but a maximum of them can harm you. Unlikely your landlines or wireless networks can not be traced because they use the internet to make calls. Typically, these landline calls do not have any source that's why they are untraceable till now.
An app called as true caller, Also helps you in blocking unwanted calls. I know every day you got a call regarding a product or for some information then be aware that they are telemarketers. It is their job to make cold calls to improve the conversion rate. i hope you know about no caller id iPhone
Now, you know what to do in this type of situation. Although if you are threatened with these calls then I recommend you file a complaint concerning that number, the mask number is also the same, but a slight difference can be seen. A customer service person is also useful to help you with this related problem. I hope that everyone is now aware of this problem and its solution. I recommend you not take this issue lightly, as this is serious in most cases. At last, I will answer some FAQs of users.
Unknown calls are toxic?
There is no direct answer to it. It may be toxic or may not be depending on the problem we can distinguish it. Although you are receiving this type of call regularly then it can be a prank on you. While in other cases, the calls can be from a particular company to gather information from you. On the other hand, if your phone number is targeted then you must take it seriously and complain to the authorities. Separately, take your own steps as well to find out who is calling you.
Necessary to pick up calls from No ID?
No, Not at all necessary or even you can cut the phone off directly by pressing a red button when someone calls you from that number. It can be a big security risk while receiving this type of no-caller call or if you have picked it anyhow and you did not realize who's the person on the call then immediately disconnect the call. A lot of scams are going on and the scammer uses this number to call a particular person for gathering some useful information.
Free tool to find unknown caller?
Yes, absolutely you can find an unknown called detail by a free tool like true caller and many more. You have to install any free app related to caller id and register through email, then after doing this you need to write that particular number that appears when someone calls you by an unknown number. When you search for that number on an app then it will show the name related to it. Either you can block the number or find the details of the number. This method is easy to use and reliable as well.