People do Message Blocking for various reasons primarily focusing to avoid bulk communication reaching you. When you don't want any kind of text from a particular person you can block that contact. Blocking messages happens for various reasons. In this fast-running world, everyone is busy and productive to thrive well in their life. None of us want don't want to invest time in reading unwanted messages. So the solution is "Message Blocking'. The primary reason to block messages is getting annoying messages from a person and some prefer to give priority to their career, work, and time over chatting with friends, some prefer their privacy and remain solitude by being away from certain people.
Message blocking feature is not only done in android and ios phones it can be done in all social media profiles of which you are aware. Hope many would have come across this question How to Block a message when you are trying it for the first time? simultaneously you should also know how to turn off message blocking. I have used this feature many times when I don't want any communication from scammers, or service providers while I'm annoyed by getting frequent messages from a particular contact and ended up searching google for How to turn off Message Blocking. In this article, you will learn the complete details of message blocking on both Android and iPhone and enjoy the privacy of your life without the intrusion of others.
Message Blocking means Blocking an individual from sending any kind of message to you. At the same time when a conversation thread from SMS is blocked then it will also block calls from that blocked contact. message blocking feature allows you to block text, Images, incoming and outgoing SMS, and MMS. Nowadays your phone is filled with SMS and most of the messages would be commercial messages, Spam text where hackers send messages with a link to get your details once you click on the link. Commercial messages or sales texts are messages sent by business owners and organizations to their customers regarding their products or service offered.
They use short code which is 5 or 6-digit numbers and sometimes long code to send messages to a larger audience. These Spam texts are blocked but in certain cases, they come without a number. In such cases, we stumble on how to enable message blocking for spam text. Another type of message which cannot be blocked is they provide necessary and valuable information for you and is en led as a default setting of your message app. some of the messages that most users prefer not to be blocked are 
The one-time PIN for authorization
Two-factor authentication for verification(2FA)
Security codes for verification
Promotional codes for offers and discounts
Appointment reminders for scheduling a meeting or interview
Billing-related messages for purchase or sale
Messages with transportation and delivery services related to online shopping
What does message blocking active mean?
The primary reason for this pop-up error 'Message blocking is active ' is that the sender would have blocked the contact of the recipient. The other reason might be that your carrier would have blocked your entire text messaging so that you couldn't send or receive any text messages. When you are unable to send messages, a popup message appears as"Free Message: Unable to Send Message, Blocking Active" on your screen. This issue is raised in both Android and iPhone. The most common reasons for such errors might be the following.
Blocked contacts
Either the sender would have blocked the contact of the recipient to avoid unwanted conversation. In such scenarios, you can't send any messages and the recipient will never receive any messages. Please make sure that you didn't block the recipient's contact while getting such an error.
Service down
Your service provider would have currently suspended your messaging as your bill is overdue or by mistake and also there may be a situation in which your service provider has stopped their service for maintenance. In such a situation contact your service provider to check out the reason for getting the error message. 
Premium access blocked
Some apps on your mobile will require a premium access option to be enabled. Only then you will be able to send or receive Premium SMS messages on your mobile. Check whether it is enabled on your mobile. Steps to enable premium access on your phone
Go to settings
Click on Apps
Select Special app access at the bottom
Select and enable Premium SMS Access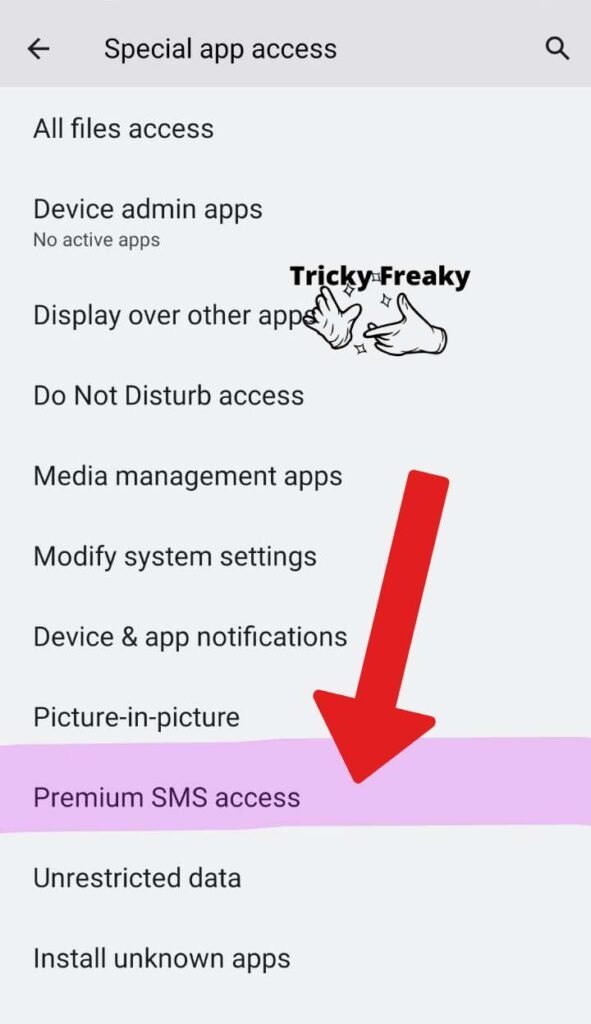 The wrong data plan for messaging: Make sure the data plan you had opted for includes messaging service if not you will end up getting such errors.
How to fix Message Blocking Error?
Message blocking error is one such disturbing error as we don't want to see it. Sometimes we send a message for important reasons expecting an immediate reply and if we get such errors we need to use some of the below methods to fix it.
Check your blocked numbers
When you first happen to see this message-blocking error your mind should strike" did I block the contact for which I'm trying to send the message".Yes, this happens many times between close relationships due to small fights. Go to your contacts and check for the blocked number list and unblock it to get rid of such errors. Make sure that your number is also not blocked by the recipient accidentally.
Check your SIM card and network settings
Though SMS works on a 2G network it is evident that some third-party apps require internet connectivity to work on SMS.so, have a look at whether your SIM card is properly placed or reinsert it and check whether your mobile has good network coverage.
Check the storage of your phone
Many times you will end up with storage problems if you don't clean your space now and then. You can also use third-party apps to clean up your phone storage. Free up some 20% of space for messages so that you can avoid such errors.
Activate premium SMS contact
This feature should be enabled as some apps on your mobile requires this access to send or receive SMS messages.
Check the contact number
Sometimes people would result in getting message-blocking errors as they had saved the contact number wrongly. Try deleting and then saving the contact again. If you have done any mistake in saving the contact number try to delete it and resave it on your phone.
How to stop spam text messages?
Though Most of us rely on unlimited SMS plans these spam text messages keep loading upon our SMS app on daily basis. Technology has given us an easy way to avoid spam messages. Spam text messages are illegal and framed up with a duplicate link making you believe to offer you cash awards, gifts, offers, and other youthful products. As long as you don't know the sender don't accept these spam messages and follow those instructions. As we get a lot of spam text nowadays which cannot be avoided but can be ignored and blocked.
We share our contact numbers everywhere to reach us for a specific reason, our numbers are also reaching spammers and hackers, and even business people. Android and iPhones both have the feature of finding out spam messages and getting rid of some of the spam messages by default. So whenever you get any spam messages make sure to follow these steps. 
Block the contact. 
Never reply to such messages 
If you could not block that contact. Forward the message to your carrier and request them to block the number which is a permanent method of blocking.
Never click on the link sent by spammers which is very dangerous 
Use third-party apps. Though google messages and iPhones are preventing spam text by their default options better to have anti-spam protection apps which are a lot more available in the play store for free. 
Steps to do message blocking on Android?
To block an individual contact either choose your default messaging app or the third-party app which you are using for messaging. Blocking the user in the messaging app or similarly contact app both works fine. If you block in the messaging app it makes sure that the blocked contact could never call or text you anymore. These are the steps to do message blocking on your android phone from your message app.
Open your message app which you are using
Click on that particular contact that you want to block.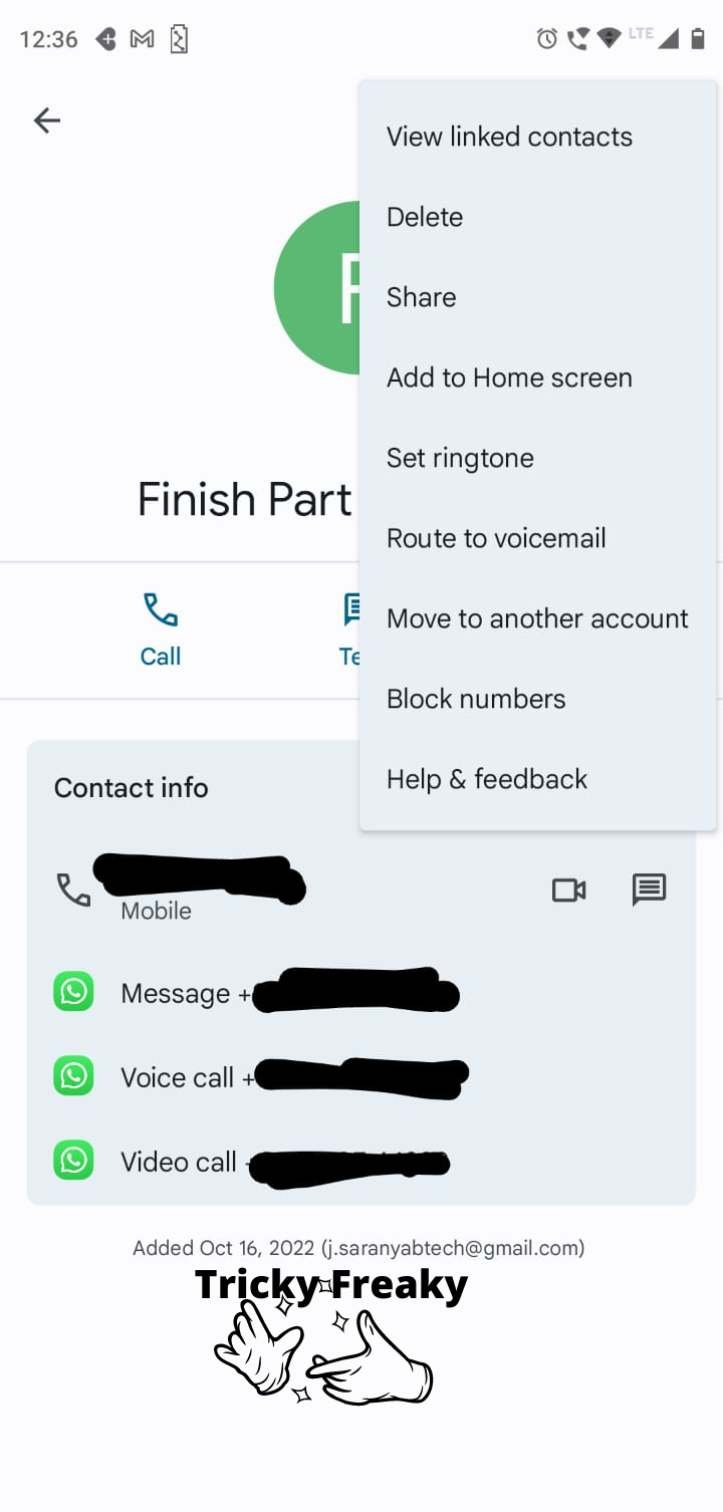 On the top right corner of the screen, click on the three dots.
Click on details .you will get the option to Block and report spam.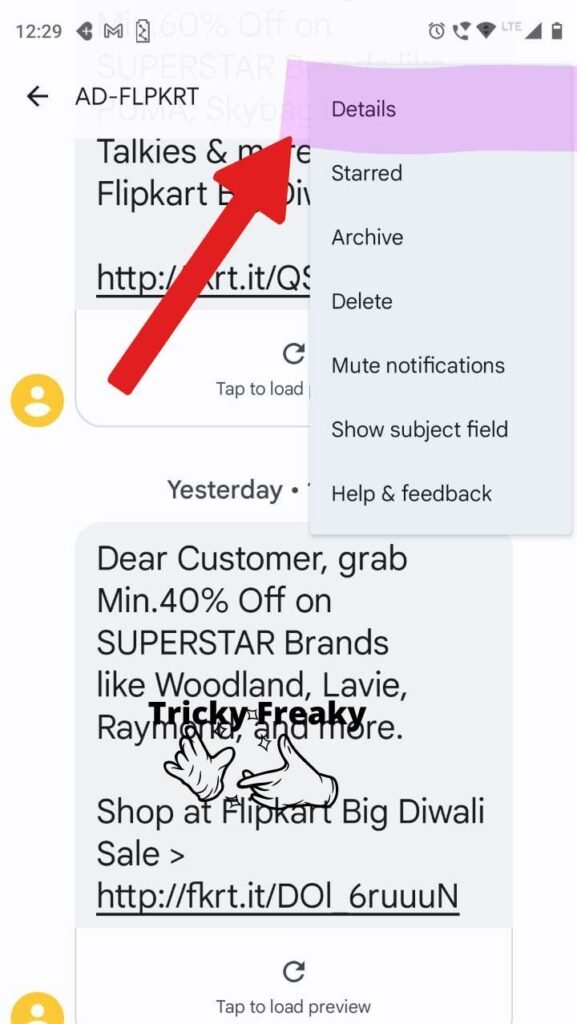 If you are sure to block that contact and report it as spam click on OK.
Choose any of the messages which you feel are unnecessary. These pictures represent the other method to block a contact by using the contacts app
How to turn off the message block in Android?
All of us don't want to look after messages that are unnecessary to us. Am I right? It's our personal opinion to allow which contact should message us. None of us will like to have unwanted incoming messages. There are a lot of ways that help scammers and unknown persons to access our details that includes our mobile number. They are intended to send sales-related messages or credit card loans, offers, etc. Blocking is one such feature To remove all these unwanted contacts, the best option that both ios and android phone provides you. Google messages and iMessage both handle well to block spam contacts To remove blocked numbers from the blocked list do the following steps.
Select the contact which you have blocked.
Click on the three dots present at the top right corner of the screen.
Select unblock numbers.
Tap on unblocking to confirm that you may receive calls or texts from that recipient.
Steps to do message blocking on iPhone?
All smartphones follow a similar procedure to block a contact that you wish. Let's look at the steps to do message blocking on an iPhone.
Open iMessage or any other default messaging app you are using on your iPhone.
Select the conversation or profile photo which you want to block.
Click on the info.
Select the option "Block this caller".
Once you have blocked a contact you can review this information in the future to know your blocked contacts and their details.
How to turn off the message block on your iPhone?
Open settings and tap on messages.
Tap on blocked contacts and see the numbers you have blocked.
Pressing the X symbol near the numbers made the numbers from blocked to unblock.
It will ask for the option to confirm again. Tap unblock.
Limitations of message blocking?
All digital features have their pros and cons. Blocking a contact is simple and made easy through all mediums of communication or third-party apps such as text messages, calls, WhatsApp, Facebook, Instagram, and LinkedIn.You have the option of blocking when you don't want to give space for a particular contact on your phone. As long as your number is with someone they can reach you easily until you block them. However, some robotexts and spam cannot be blocked as easily as you do it for an individual contact. Some messages come without a shortcode or even a phone number. Messages that are not blocked with the Message Blocking feature:
Free messages from third-party providers are sent to notify you of purchased content
Standard-rated messages from shortcodes or sometimes without shortcodes
Voicemail notifications
Wireless Emergency Alerts
Service notifications, for instance: the JioPay Service lets you know the data plan is exhausting and lets you know when to recharge.
Email sent to and from your @mail address can only report as spam but cannot be blocked
Instant messages or email on Windows Mobile or BlackBerry devices
Conclusion
'Turn off message blocking' makes a contact from a blocked to an unblocked state. So once it is unblocked the sender can send and receive messages from that contact. One of your assets is your contact number. Because though we are far from each other or nearby we reach out to you within seconds using our contact number. It's one of your precious assets. So never give it everywhere you find a space to enter it on the internet. Don't give a chance for spammers and hackers to use it. In this article, you would have got an idea of how to block and unblock messages on both android and iPhone. When you block, the change made is temporary. You can block and redo the action. But the same action when you request your carrier and they can block them permanently.
FAQ
How to Know If Someone Blocked Your Number?
There is no accurate or definite indication to know that your number is blocked. But noting some common clues helps you find whether your number is blocked. Sometimes you will not find that the message is delivered and the next step is to call the person and check for the dial tone. in a usual call, we will get to hear multiple rings and then voicemail appears. But in blocked cases within 1 or 2 rings you will be able to hear voice messages.
Can I block texts that have specific words?
By default, your mobile provides spam filters and spam protection features to avoid spam messages. But in an advanced android phone, there are a lot more specific features to filter specific text words and you will have much more blocking power. Go to the messages app and select settings. In settings select spam filter. In the spam filter, you will get three options. one is to add to spam numbers, Add to spam phrases, and Block unknown senders. choosing to add to spam phrases helps you to block texts that contain specific words. Most spammers use common keywords so that you can specify that word to be blocked which works well in filtering spam messages 
Where do your blocked messages go?
Blocked messages mean that you have blocked messages from a sender. The blocked messages from the sender would reach your phone and get stored in the "spam and block folder". You can have access to these blocked messages when needed. The following steps to retrieve blocked messages are:
1. Open your messages app
2. Open settings and click on "Block numbers and messages"
3. Choose "Blocked Messages"
4. You will find all blocked conversations there
5. Select the conversation from which you want to retrieve the blocked messages.
6. Press and hold on to the conversation and you will get three dots to appear at the top right corner of the screen.
7. Tap on the dots and you will see the option" Restore".
8. You will get the messages that were blocked in a regular conversation thread and the contact that was unblocked can call and text you again.