The Zoom voice changer is software acting both as a voice changer-modulator as well as a soundboard. It is designed to change the user's voice in real-time via various communication tools online. These tools are mostly stressed over video calls and parties. The Zoom voice changer article makes conferences more interactive and fun. Today, we will be focussing on the Zoom application, how it works, and its perks, and emphasize a bit on the Zoom voice changer. With the pandemic rolling over, people became confined to their homes surrounded by four walls.
It felt like a prison honestly. Corporate, as well as education life, came to a standstill for an instant till a way was found. It was then that a shift towards the online mode of things took place gradually. IT sectors started providing an online form of the work environment to the employees. Academics were again on the run. And this was throttled by the advent of various applications like Zoom, Google meet, Microsoft Teams, Jitsi meet, etc. People slowly came out of their fears of being jobless. The whole 'New normal' thing was pushed by these apps.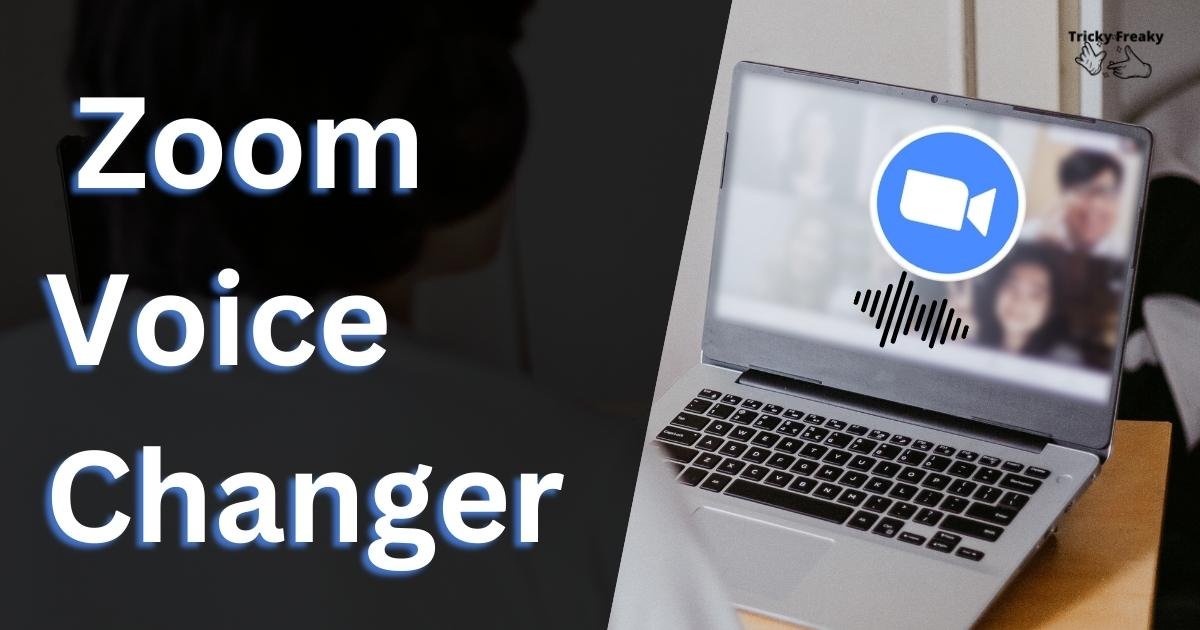 Therefore, knowing more about the apps' working technicalities remains intriguing. Everyone who has been using Zoom must know about the thing which literally revolutionized their lives in the pandemic scenario. But why just know little when there is much more to exploit than just hosting conferences? Why not learn about the 'Zoom Voice Changer'? So, let's get started right away.
Who is the Zoom Community
Zoom Video Communications is based in the United States and has been on its mission of developing proprietary video telephony software programs. The company was established in 2011 and it reached its peak of popularity during the pandemic. The application uses a cloud-based system that ensures you can seamlessly set up a video-oriented meeting anytime and anywhere. Moreover, it allows access to a chat feature as well which lets you pinpoint in between meetings. Overall, Zoom's secure and reliable video platform has the potential to support all our communication needs. Hosting meetings, chats, webinars, and online events under one roof has never been so easy.
The most appealing fact is that Zoom doesn't require a separate signup procedure. Joining Zoom is free and runs effectively on Androids, Windows, Linux, iOS, and MACs. However, the free tenure allows a hundred participants at most with a 40-minute time-bound. For an upgrade, users should subscribe to the paid plan as per the company's policy. But in most cases, a 40-minute time bound and 100 participants have been enough in planning out an event perfectly. Therefore, the free plan itself is very tech-savvy. Zoom edges over other rival open interfaces like Webex, Google meet, and Skype for its simpler user interface. It has never been tedious to get started with. Moreover, it enables you to share your gallery and lets you see all the participants simultaneously. We will also talk about the Zoom Voice Changer in a while.
What are the perks of using Zoom-based applications
The perks of using Zoom applications range from:-
Providing a perfect group chatting environment like Whatsapp.
Providing a cloud technology that can record and store the meeting for later reference.
Enables proper scheduling for meetings.
Allows participants to raise objections using suitable reactions.
Organize polls to decide on a particular topic in between meetings.
Facilitates HD video and audio calls.
Allows more than one participant to share screens simultaneously.
How to install Zoom on the system
The steps to install Zoom are quite simple. If you desire to install it on your PC, you have to just open 'Google' and type 'Download Zoom for windows'. Press the 'Enter' key to look for the appropriate options.
In the following screen, you will see multiple links to install Zoom on your website. You should click on the link driving to Zoom's original website. You will see various Zoom downloader links along with their specifications. Check them and download the version that suits your system best.
How to setup the Zoom app after installation
As said earlier, the aspect of Zoom which appeals the most is its simplicity. Setting up a Zoom app is so simple that every age group can successfully set it up by themselves only. Not a big deal at all.
Primarily, no sign-up is required for new users. You can just install the app and join any meeting in an instant. Be it on Windows, Android, or MACs, the method is the same. What you only need to take care of is the meeting link or ID provided by the host.
The only drawback of using Zoom? If you are someone who wants to host a meeting, you need to sign-up. To be honest, the sign-up procedure is not long, and you just have to enter the appropriate details against the options previewed. Choose the settings which make you most convenient. However, dealing with sign-ups at times of urgency gives slight trouble.
The Zoom Voice Changer
So now we enter the most amazing feature coming with Zoom- the 'Zoom Voice Changer'. How does it come to play? It is a very useful voice changer cum modulator. Be it in an open meeting, occasion, or ceremony, you can just use it to make you more presentable. The skills that hosting presentations demand can be successfully attained using these kinds of voice modulators. You can just set up multi-character scripts and add more voice instructions to guide the entire presentation. The Zoom client is designed to implement noise suppression as well as echo cancellation methods to enhance the audio quality received by default.
What to look for in a voice changer
Suppose the modulated voice you set up for yourself doesn't seem realistic. In that case, you lose acceptance, right? Therefore, check for certainty in any gadget or application you use. Gamers and streamers are mostly known to use voice changers heavily. They use it to add some specific voice effects of their choice or add their own voice from other streams. Moreover, voice changers are on the demand to keep their identity and gender anonymous to the world. The main reason for using voice changer software for gamers and streamers is to add certain voice effects or even play some pre-recorded audio. Other than that, there are some other reasons why people prefer to use voice changers.
Let's talk about one of the best voice changer alternative apps to Zoom Voice Changer that's available in the market.
Voicemod:-
This app is widely known to be used by content creators, gamers, streamers, and artists. It enables you to add some AI-generated voice modifiers which can create sounds from that of some demon, robot, man, or woman to anything else imaginable. It works perfectly with almost all the games and the logarithm is set to precisely match the requirements of 'Elgato Stream Deck', 'Streamlabs OBS software', 'Omegle', 'Audacity', 'Live Studio', Gamecaster', or 'Twitch'. You can also create your own 'Voice Skins', or 'Voice Avatars' for the Metaverse platforms. Edit the things with voice changers and keep them for later use.
Unless and until you are using a cracked version of Voicemod, It is completely safe to use. Voicemod is fully compatible with Windows 10 and 11. It will not work properly if installed on macOS or other Windows versions.
Voicemod also improves your voice during video calls, portraying a shiny personality before everyone. Facetimes become a fascinating thing if used by Voicemod.
If you are ever in a Zoom meeting, this app will make no issues and just work well. You can just give your voice a more professional tone or sing aloud through autotunes to seek attention among the mass.
No issues if you operate it from mobile as well. Toggle the button on and off just by the soundboards. No need to look at the PC screen for it. Also, no third party plays any role in this aspect. Only you are the sole controller of the entire thing.
How to setup Voicemod
The method to set up Voicemod is almost the same as the Zoom Voice Changer. Follow the steps below to do it correctly:-
Search for Voicemod in the Google search field.
Visit the official website to get the legit link to download Voicemod.
Choose the version which is compatible with your system.
Follow the necessary instructions for installing the Voicemod app.
Navigate to the app's 'Audio Settings' and change the 'Microphone (WDM))' to 'Default Microphone'.
Save the changes as told and click 'Apply'.
Open Zoom, Google Meet, or Microsoft Teams and host a meeting.
You will be able to see the Voicemod interface. If you think of not using it, change the genuine receiver to the gadget info.
Other reputed alternatives for Zoom Voice changer
The Clownfish Voice Changer:
It allows effective voice modulation for all Windows 10 applications. It only requires access to your system microphone and any other audio capturing device if enabled. Also, It works phenomenally well with Discord and is very simple to set up. This voice-changing tool is absolutely free. Being globally used, it doesn't raise many issues and if encountered, gets eradicated soon by the team. Although it's completely free of cost, the number of libraries for voice options is just comparatively less.
The Voxal Voice Changer:
Voxal is one of the most reputed voice modulators in the market for sure. And once again, being simple gives it an edge over others. You can easily change, adjust or shade your voice whenever you need to. The Voxal voice changer is safe. It allows you to switch over different voice options in real time on any software you are currently working on. Voxal does have a free version for home but it has some limitations as well. You have to purchase the app to get access to all the premium features.
Fake Voice app:
With the fake voice changer app, you can just pre-record sounds and later use them as special effects for your video. It is fully compatible with Windows 10 and comes with other additional features as well. 'Fake Webcam' is one of them which conceals your original voice note presenting you as a whole different person. You can trick people into pranks using special effect audios like that of the 'Minions' or 'Jedi Knights'. The app is free and allows you to explore the Text-To-Speech component of the app.
The MorphVox app:
MorphVox is very useful for gamers which enhances their overall online gaming experience. It runs finely on Windows 10. It ensures innovative voice learning, foundation commotion abrogation, and sound quality. The fundamental voice tones are that of a man, a lady, and a child. You can generate any voice note of the required frequency between this category. You can also add special sound effects in the form of cyborgs, a mighty giant, or a grumpy dwarf.
Read Also: Android disable absolute Bluetooth volume
Conclusion
Therefore, we can wrap up our topic with the undisputed fact that voice changers have been an amazing invention in the world of technology. With the advent of different video telephony software programs like Zoom during the pandemic scenario, organizing video conferences has never been this easy. We have discussed in brief Zoom, how it works, what are its potentials, and how it can be set up. You can just refer to the steps if needed at once.
We also talked about the specialties of the Zoom Voice Changer. Further, we have referred to a suitable alternative as well in the form of the Voicemod app and how it can be operated using Zoom. Besides this, we also suggested other Voice Changer applications which are well-known globally for their reputation and user-friendliness. You can just try one of these to stand out at presentations or just enhance your gaming plus streaming experience. Hope this article helps.
Frequently Asked Questions
Why do people use voice changers?
The answer to this lies behind the fact that using voice changer software by gamers and streamers adds certain voice effects or editing in some of their pre-recorded audios.
How can you fake a mic break in zoom?
Yes, why not! You just have to download VB-Audio. It is a free bit of audio software that routes the audio through the website. In this way, it changes the input audio in Zoom from your microphone to VB-Audio. Thus, a mic-break moment can be attained in this manner.
Is any all-in-one voice changer available for free?
Partially yes. Most apps make that feature available only for their premium versions. Though some apps like MorphVox, Clownfish, etc offer some of these functionalities for free.