Kmode Exception Not Handled it is also called Blue screen of death error this error appears when the system crashes. The crash is due to an exception caused by a Kernel Mode Program and the error handler is unable to recognize it. Typically, an error code of 0x0000001E may appear, and occasionally the machine will reboot itself in a loop.
That's a nasty error we have one to fight and that's again related to Windows 10 solution of the system threat Kmode exception not handled error something would very often appear in the form of blue screen with various error codes, unfortunately, troubleshooting this is rather tricky and while in most of the situations it could be triggered by a problematic video display driver there could be a lot of other factors which are contributing to getting these blue screen like corrupt files or problematic file system and many many others therefore when it comes applying solutions there could be a combination of a number of fixes that you need to follow in order to get rid of this problem.
And before we dive into the topic. I need to warn you that there are multiple reasons that could cause this issue. And very often these reasons are rather unknown. So we gotta have to dig a little bit deeper into this topic. In order to understand well how to fix it. And also we are gonna provide you with some nice to-follow and easy-to-follow tips and tricks.
So jumping straight to solution number one
First of all, let us dig into the most common scenarios. which could lead to this very unpleasant situation of getting a blue screen of death on Windows 10 The most common reason for system service exception is incompatible drivers could be an update that you have just applied.
This is where we would like to update display drivers the easiest way to launch the device manager in windows 10 press the windows button and X on the keyboard and it is going to appear then expand the display drivers option right click on the primary display drivers and select update driver software on the next prompt select Search automatically for updated driver software and wait for a few seconds until the new drivers get downloaded and installed hopefully.
That's going to be a permanent fix to your trouble driver updates are always a good idea but don't necessarily the reason for such a blue screen to occur therefore we are going to continue troubleshooting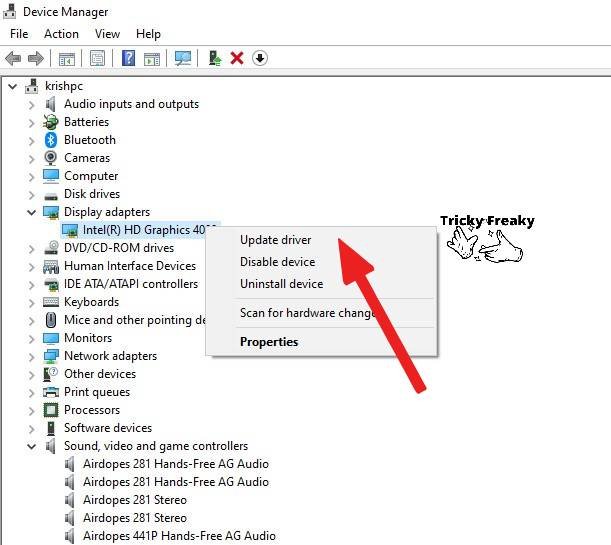 Solution 2
For the next step, we're going to involve a command prompt so make sure to run the windows command prompt in administrator mode what we want to do here is to check and repair the fully system files so once the command prompt appears type SFC slash scan now and hit enter button the SFC command will start looking for damaged and corrupted files automatically and replace them to restore your system functionality once the process completes trying to stress your computer and find out whether the blue screen is going to reoccur.
Solution 3
Drivers check system files check now we would like to focus on another component. which can very often be the reason for multiple blue screens including the mentioned one. We are going to test the memory. We open the run window and call the MD scheduler. This actually is the memory diagnostics tool. And it's going to appear on the screen here we click restart now and check for problems and let the system automatically diagnose the memory now if the memory is fine it means that most likely the hardware and the operating systems are OK.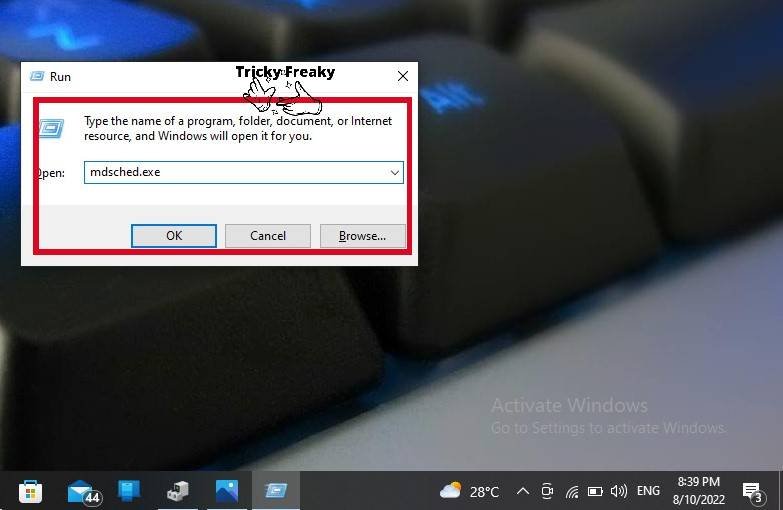 Solution 4
So now we start chasing ghosts now I am kidding we can be more specific. Therefore we gotta restart in safe mode to figure out whether we get the blue screen in safe mode. And if we don't then we could be certain it's more like a third-party software issue. So what we do here first of all press and hold the shift button on the keyboard and tap the restart button inside the power menu then go to troubleshoot advanced options tap startup settings and again select restart now by pressing the f4 key on the keyboard.
We can let the system automatically boot into safe mode. Now the next thing we should do is to try to use our computer as normal in safe mode. And stress it a little bit. The screen of death possible reason could be a third-party app software. Just installed the latest version of something and all of a sudden your computer becomes to be unstable. And from time to time you get these blue screens. So if the blue screen no longer appears. It means that we need to check the programs and features section. Because it clearly is something related to third-party software.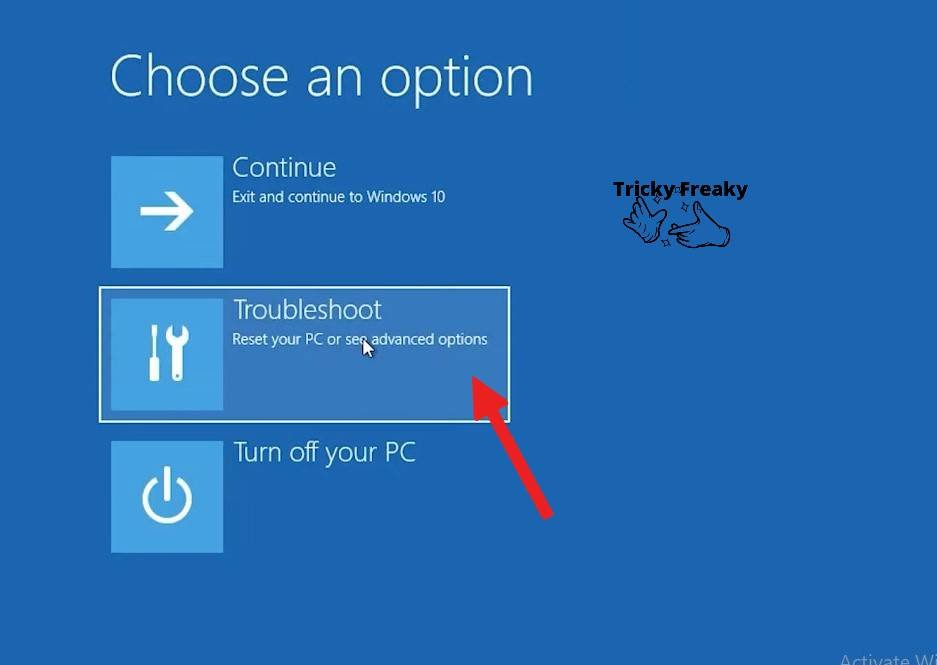 Solution 5: RAM could be the issue
If you're still having issues. You're either incredibly unlucky or you could have a mechanical problem that's the root of the corrupted drivers. Most likely you RAM to be at fault. You may use the memory diagnostics tool that comes with Windows to see if that is the case.
Search in the Windows box to look for "Memory Diagnostic" and then choose the relevant result.
Click "Restart Now" to look for any issues.. Or you could select "Check for problems the next time I start my computer," If you need to preserve any current work.
When the scan has been completed Reboot the PC. If any problems occur, you almost certainly have bad RAM. The RAM chips are cheap and easy to replace, but even if the chips are in a good condition. An issue caused by poor RAM might be able to be fixed. If that fails, replace the RAM.
Read Also: How to delete cookies on windows 10
Solution 6: Repair problem using Windows
Most problems and difficulties, including kmode exception not handled. Can be resolved by an SFC scan by examining many files on your computer to verify that everything is functioning properly. To finish the procedure in the command prompt Follow the steps below.
Concurrently press the Windows and R Key to launch the run dialogue box.
Enter cmd in the dialogue box.
Then Command prompt opens.
Then enter "SFC /scannow' and press enter.
Wait for the operation to complete. Because it may take some time. Restart Windows 10 to see whether the problem has been resolved.
Solution 7: Corrupt / Missing Device Drivers Can Cause this error
In Device Manager, missing drivers will show up as Unknown Devices. Because Windows cannot locate the drivers, you must look on the Details page for such devices. You may check up on devices and related drivers using the Hardware IDs information.
Normally, the BSOD information would guide you to certain devices or drivers. The best course of action is to create a system image backup. so that if the issues worsen, you can always restore them. And then replace the current driver with a known-to-work copy of the same version.
However, if a more recent driver is ineffective (as may be the situation on older PCs). You might also need to update a more experienced version. Station Drivers, for example, has archives on drivers dating back five years or more. It's a great place to get newer drivers than you would find on the OEM site.
Solution 8: Antivirus Conflicts Can be behind the error
According to certain accounts, some antivirus products are responsible for BSODs tagged KMODE EXCEPTION NOT HANDLED. If none of the preceding options work, you may try removing your antivirus program, presuming it isn't Windows Defender.
Also, If you have third-party antivirus software, locate the relevant icon in the notification area, and right-click on it. and choose Disable to see if this problem may be resolved. If you can successfully repair the issue. It signifies that the third-party antivirus program you deactivated was the perpetrator. It is advised that you remove it from Programs and Features. To prevent a related problem from happening again,
Solution 9: Free up Disk Storage Space
VPN allows you to be more flexible in your network access activities, but according to user comments. It may also be a primary reason for the Kmode exception not being handled in Windows 11. As a result, If the error is not repaired remove the VPN client to verify if the issue is resolved. Go to the next solution. If the issue is fixed. It implies that the source of the error is the VPN client, and you must thoroughly uninstall it.
Solution 10: Make Disk Storage Space Available
The local drive C: includes a high number of system files. And if there is insufficient storage space on this disc, it may cause issues. As a result, it is advised that you leave adequate storage space on the local disc C. It is also recommended by Microsoft, and this will assist to resolve the Kmode exception not handled in Windows 11.
You must erase any unnecessary files from the C: drive and transfer other files from that disc to other drives. It's also advised that you remove the cache data from the disc on a regular basis to preserve storage space.
Solution 11: Reinstall Windows
The best technique to resolve numerous errors and issues and restore computer functionality is through reinstallation. You have the option to reinstall Windows 10 or Windows 11. It is highly advised to reinstall Windows 10 if none of the aforementioned approaches were successful. Since the Kmode exception fault typically arises during the process of updating from Windows 10 to Windows 11.
After inserting the Windows 10 installation CD. Restart your pc.
Configure the language and input method then tap on Install now. Enter the product key. Choose the Windows 10 version you wish to install. Accept the terms and conditions and then Choose a Windows installation type that may be tailored to your specific requirements.
Then, pick the disc on which you want to install the Windows 10 system, tap Next, and wait for the installation process to complete this will resolve the Kmode Exception Not Handled.
Bonus tip and trick of how to recover accidentally deleted or corrupted files
We are going to use wonder share recoverit first of all to download and install. After that, launch the app from the home screen. and select the location from where the files were lost during the crash most likely that's going to be the C drive recovery is going to run a detailed scan on the hard drive and display the deleted files on the screen after the scan completes browse through the results and select the files that you want to restore Lastly, Select Recover in the bottom right corner of the screen. choose the location where you want the files to be exported
CONCLUSION
Gratitude for reading. We hope that using this guide's remedies you will be able to fix the Kmode exception not handled. so there we go windows system exception not handled error check hopefully checkmate. So that you don't ever get this nasty blue screen again. and all the surrounding troubles and I hope that all these ideas that we have shared with you today are easy to implement and also help you to recover your Condition. Please contact us if you have any additional questions or require assistance. We would be happy to help you.
FAQ
Why do I get a KMODE BSOD error after Windows 10 update?
After the Windows 10 upgrade, several users reported receiving the KMODE exception that did not handle the problem. There might be a faulty Windows update installed on your PC, producing an issue. In this situation, you can resolve the problem by uninstalling the update.
What causes KMODE_EXCEPTION_NOT_HANDLED NTFS?
Most of the people have reported that this Kmode mode exception not handled is due to a faulty ram